Here is another tip for making your own home studio. Aaron Staniulis provides us with the three best keyboards for home studios.
1. Akai Professional MPK261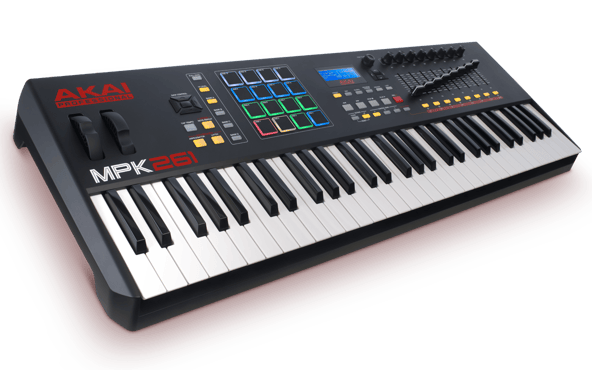 Image via akaipro.com
Street price: $500
Akai has often worked in the studio world, as you can tell by the numerous features on this keyboard. It has plenty of different pads, encoders, switches, and faders so that you can make your music sound however you want. You also don't have to constantly be using a mouse while recording, thanks to the plugin feature. Overall, this is a great bundle of some simple recording software, making it a great addition to any home studio.
2. Arturia KeyLab 61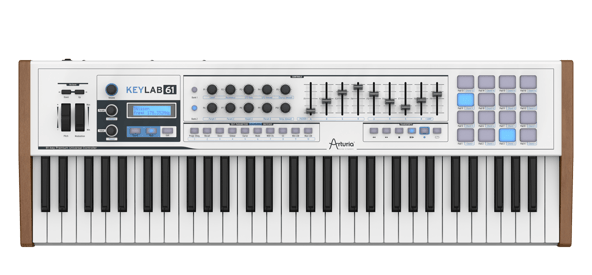 Image via arturia.com
Street price: $400
Arturia is a brand that many musicians are familiar with already. This keyboard brings a lot of tactile controls, encoders, and pre-mapped sounds so that you can make the most of your recording session. There are also some pads if you are looking to experiment with adding some new styles into your performance. However, if you already know you like to use pads a lot for your music, you should probably find something with a more dedicated set.
3. Native Instruments Komplete Kontrol S61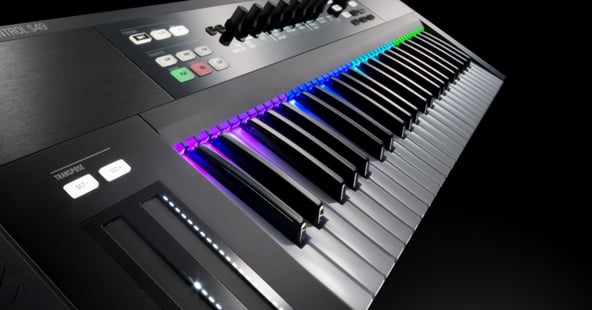 Image via native-instruments.com
Street price: $700
This unit is on the pricier side, but it comes with a lot of great features to match. If you use Native Instruments, then this will be a fantastic investment. NI instruments link perfectly with this machine, so it makes up for the price by convenience alone. Some of the features seem a little heavy-handed, like the light feature. However, the lights also allow you to immerse yourself even further into the hardware once you get used to the unique way they work together. It's also very durable, so you won't be needing a replacement for a while. For more tips on how to measure the worth of a recording device for your home studio, read the full article at the Sonic Bids website.
Here at Canyon Entertainment Group, we know that musicians have a lot on their minds. That's why we manage your brand for you so that you can get back to doing what you love best: making music. For more information, contact us today at info(at)canyonentertainmentgroup.com.